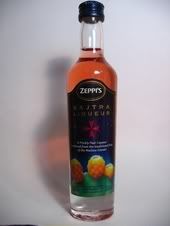 Malta is a gem in the middle of Mediterranean Sea with its long history,
with people so friendly and welcoming, with its dreamy relaxed life style.


If you don't know about this beauty much, I suggest you to read from these sources: Malta Guide,
Visit Malta
,
Wikipedia Malta
,
Malta.com
What I will tell you especially is
Zeppi's Bajtra Liqueur
, made from
some kind of cactus, commonly known as the
prickly pear
, that was introduced to the Mediterranean region from the Americas towards the end of 15th century. Eventually it found its way to Malta and Gozo, where it has flourished and become part of the local landscape of rubble-walled countryside.
First used by the knights for its moisturizing property, the cactus fruit or prickly pear has lent its enticing fragrance and unique flavour to various local delicacies. The fruit is collected between August and September of each year from local farmers. The pulp from the fruit is extracted from the plant which is the typical "plate shaped" leaf, is sieved into vets and fermented with the addition of a yeast species.

The Zeppi's Bajtra Liqueur is a sweet, delicate drink that tastes very similar to the actual fruit. Enjoyed chilled or on ice, neat or as a long drink as an addition to wine coolers or poured in champagne.

Zeppi's Prickly Pear Liqueur is my all time favorite competing with Cointreau and miss it every moment since my last visit to Malta.

Hopefully, now you can buy it with other products from Malta Products Shop